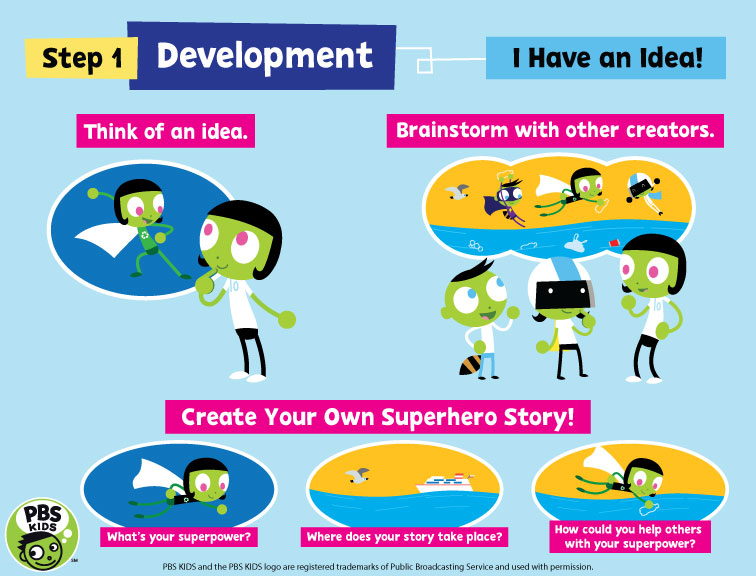 Step 1: Development – I have an idea!
Think of an idea. Brainstorm with other creators.
If you were to create your own super hero story, what is your super power? Where would your story take place? How would you help others with your super power?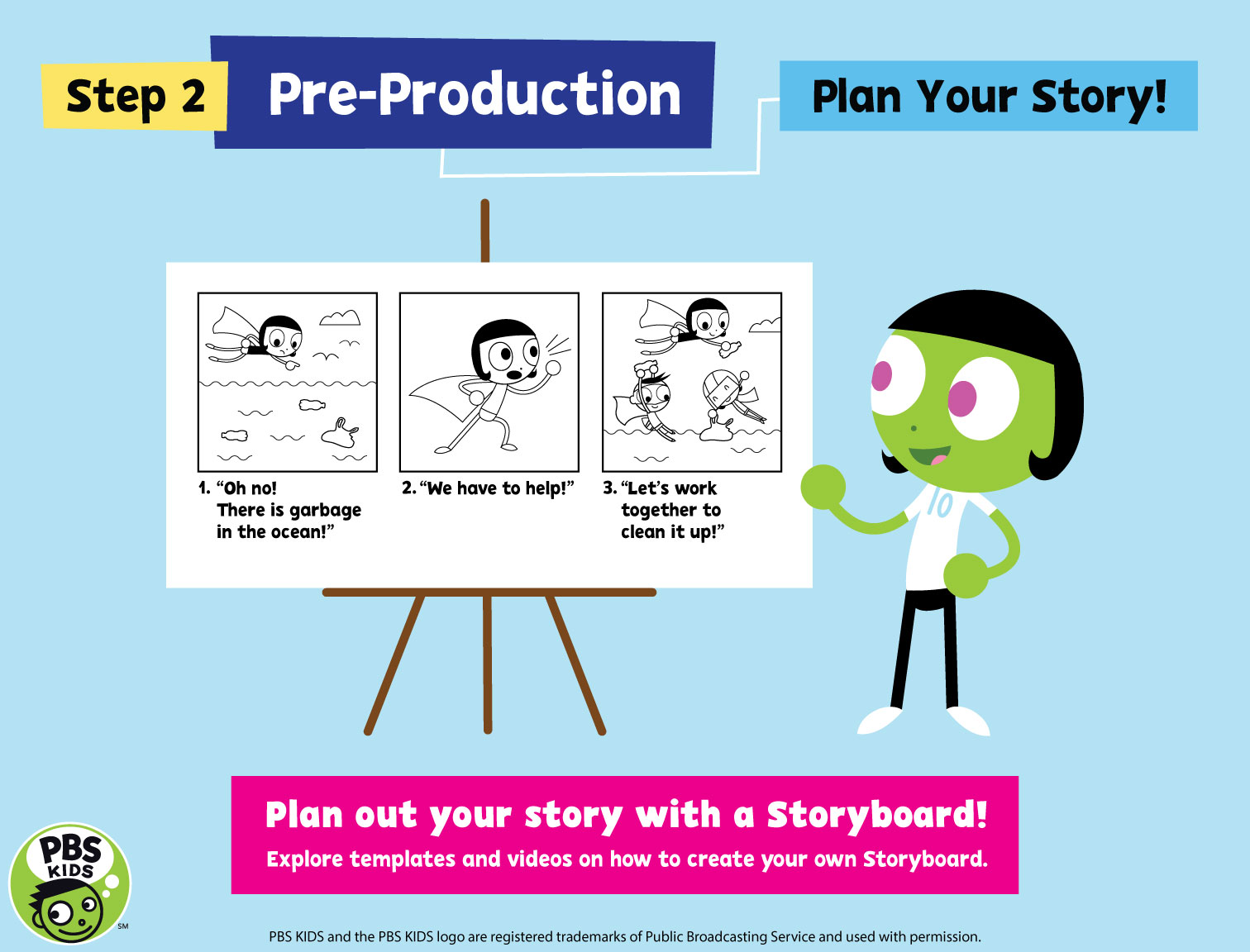 Step 2: Pre-production – Plan your story!
Plan out your story with a storyboard.
Explore these resources to develop a storyboard and to learn more about the production process:
Pre-K – 5th Grade
6th – 12th Grade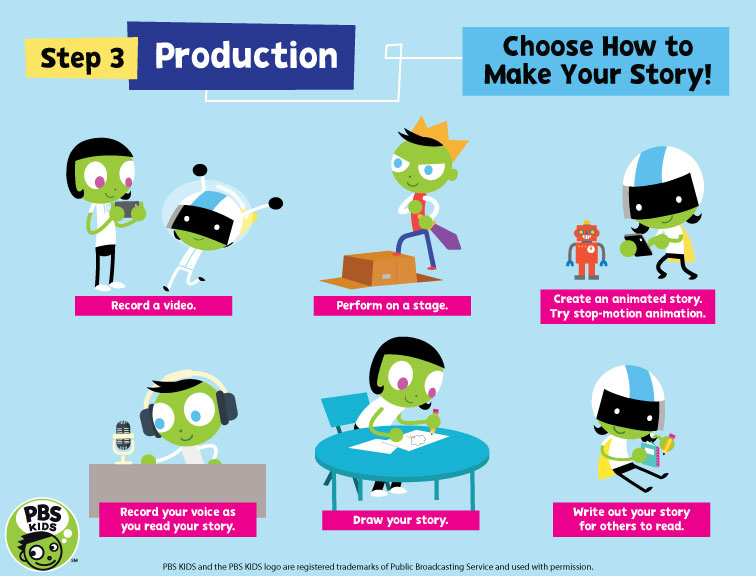 Step 3: Production – Choose how to make your story!
Here are some ways you can produce your story:
Make a video.
Perform on stage.
Create an animated story. Try stop-motion animation.
Record your voice as you read your story.
Draw your story.
Write out your story for others to read.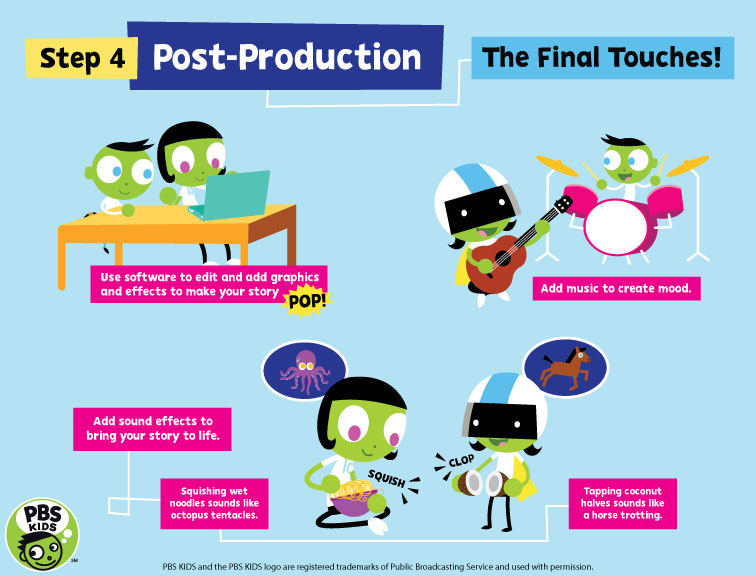 Step 4: Post-production – the final touches!
Some things you can do to enhance your story include:
Use computer software to edit your video and add graphics and visual effects to make your story pop.
Add music to give your story mood.
Add sound effects to bring your story to life.