Teacher Guide (pdf) Request a Classroom Kit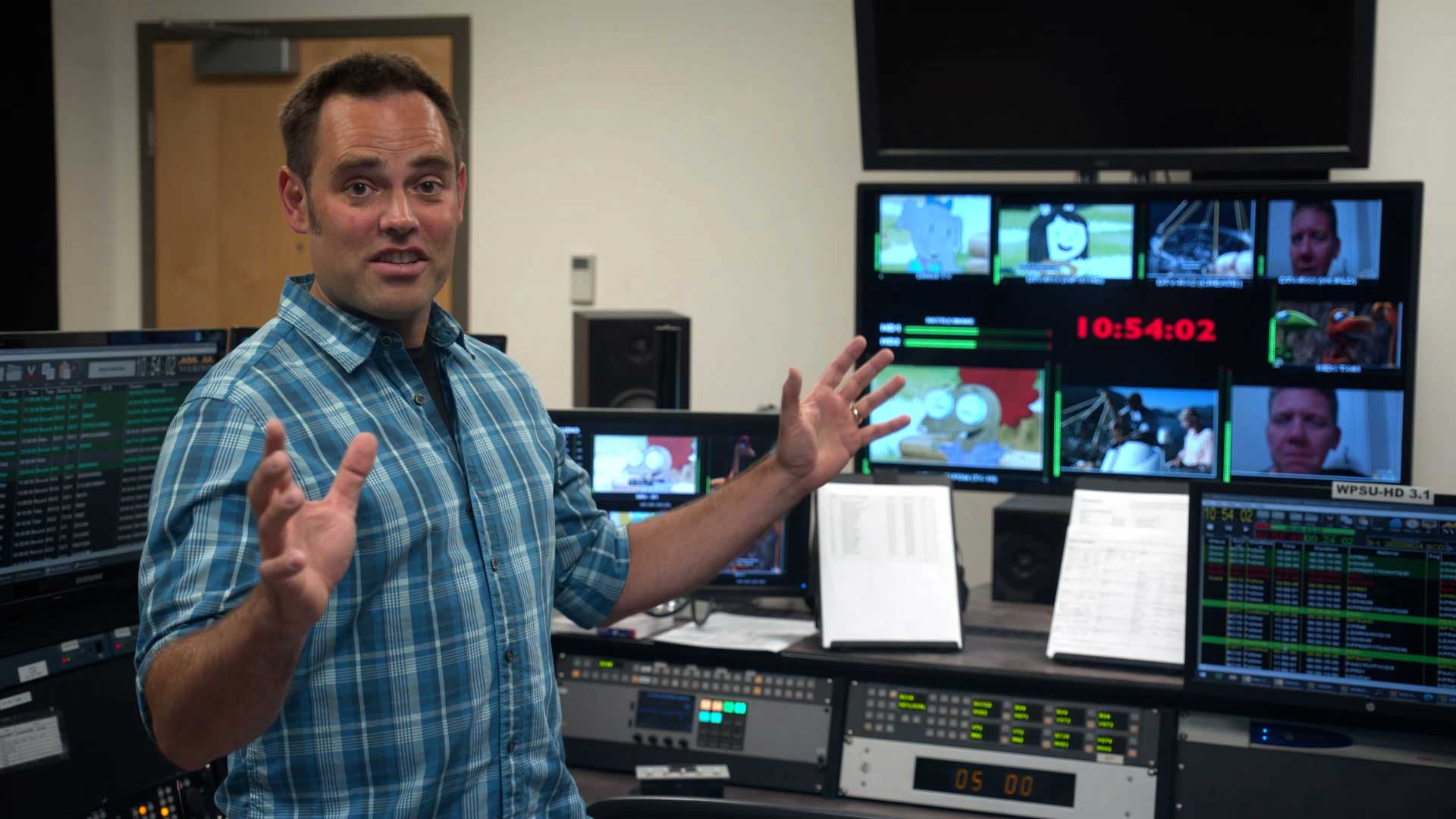 1 Broadcast and Engineering
Start at the master control room to learn how TV shows make it from the WPSU studios to your television and other devices at home.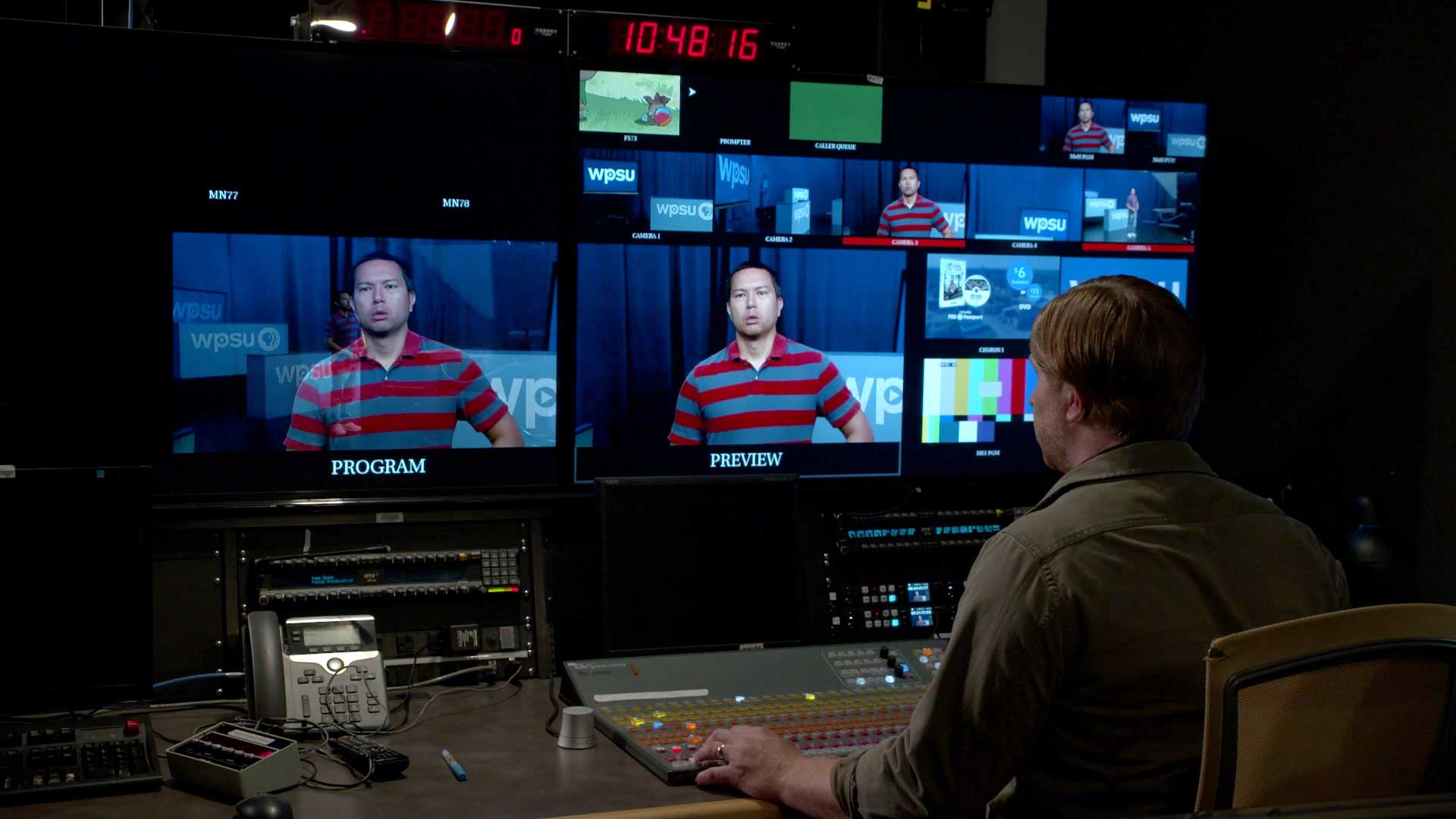 2 TV Studio
Visit the TV studio and control room to learn what it takes to create a television show.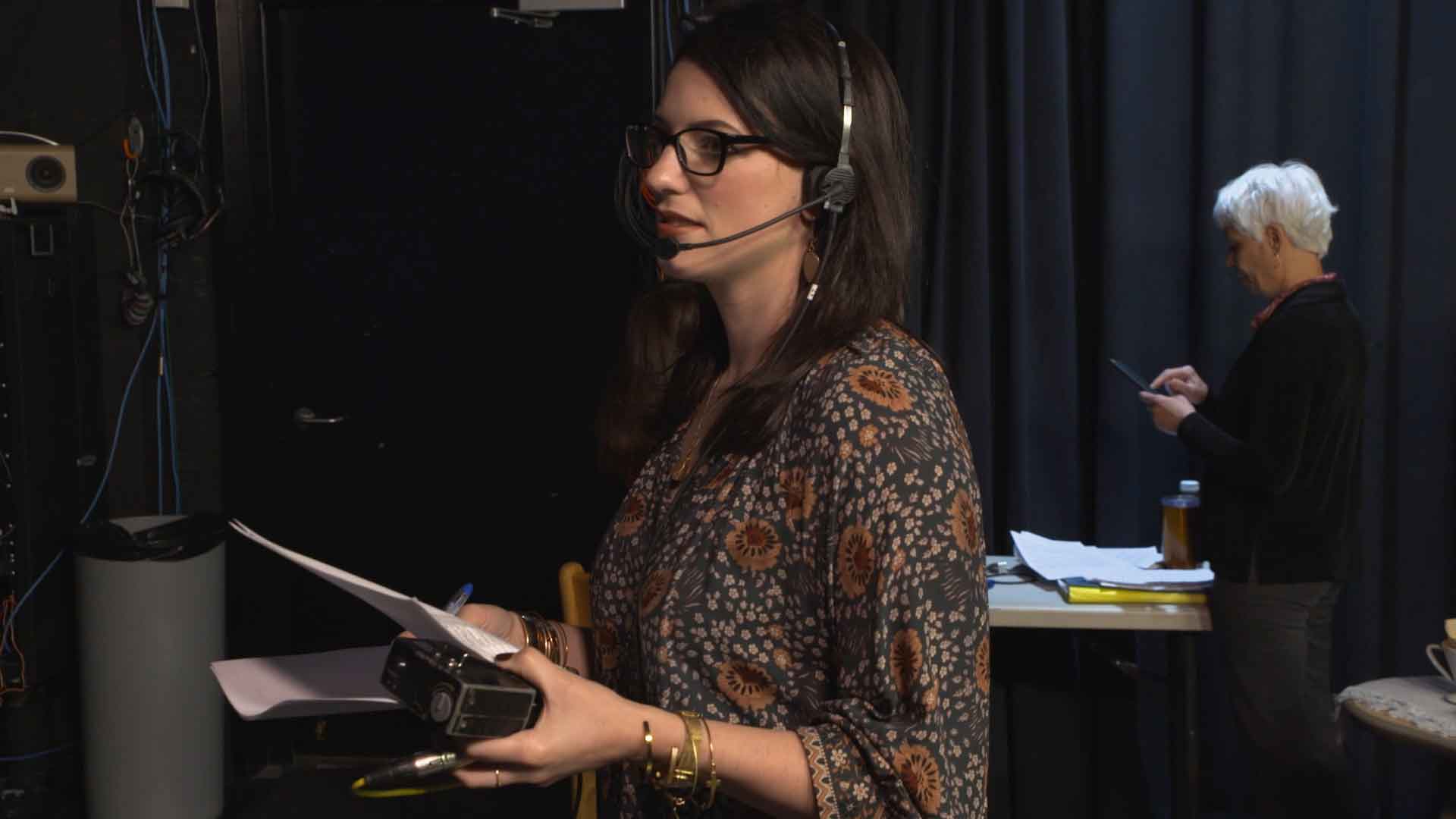 3 Producing
Learn about all of the responsibilities of a television producer.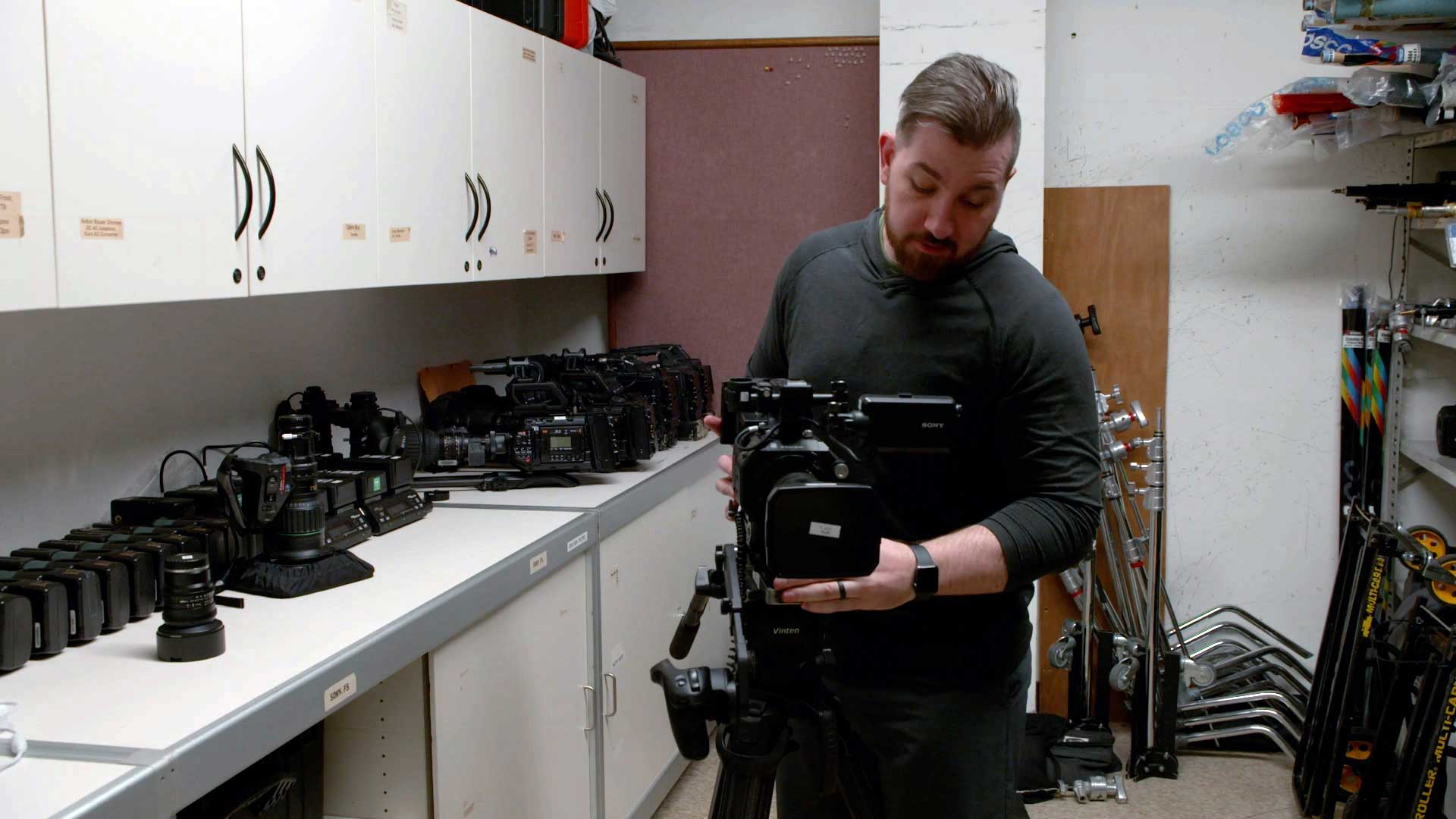 4 Videography
Learn about the types of cameras and lenses needed to record video.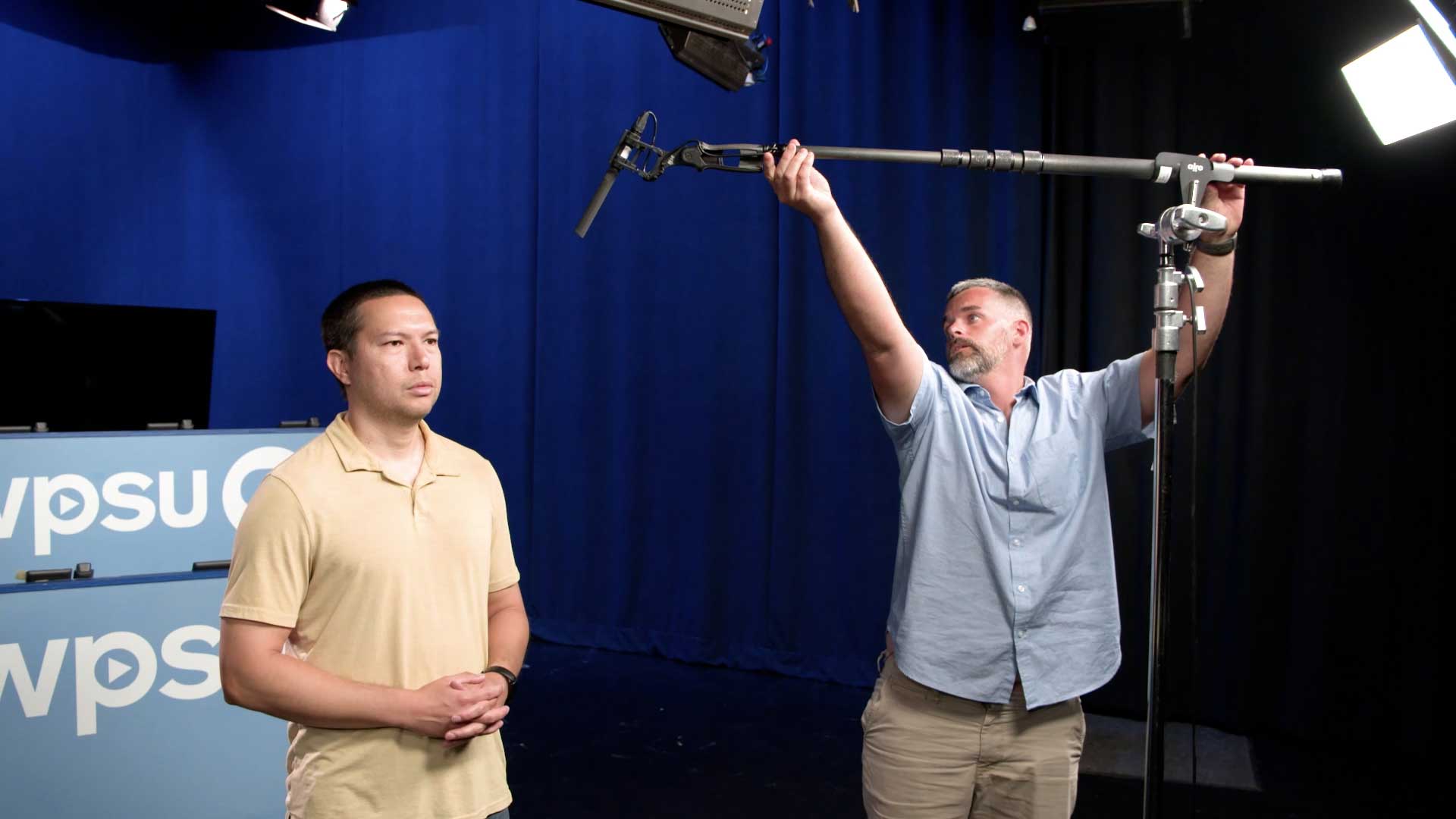 5 Audio
Learn about the equipment needed to record sound for a video production.
6 Video Editing
Stop by the edit suite to see how a video editor puts recorded footage together to create a finished program.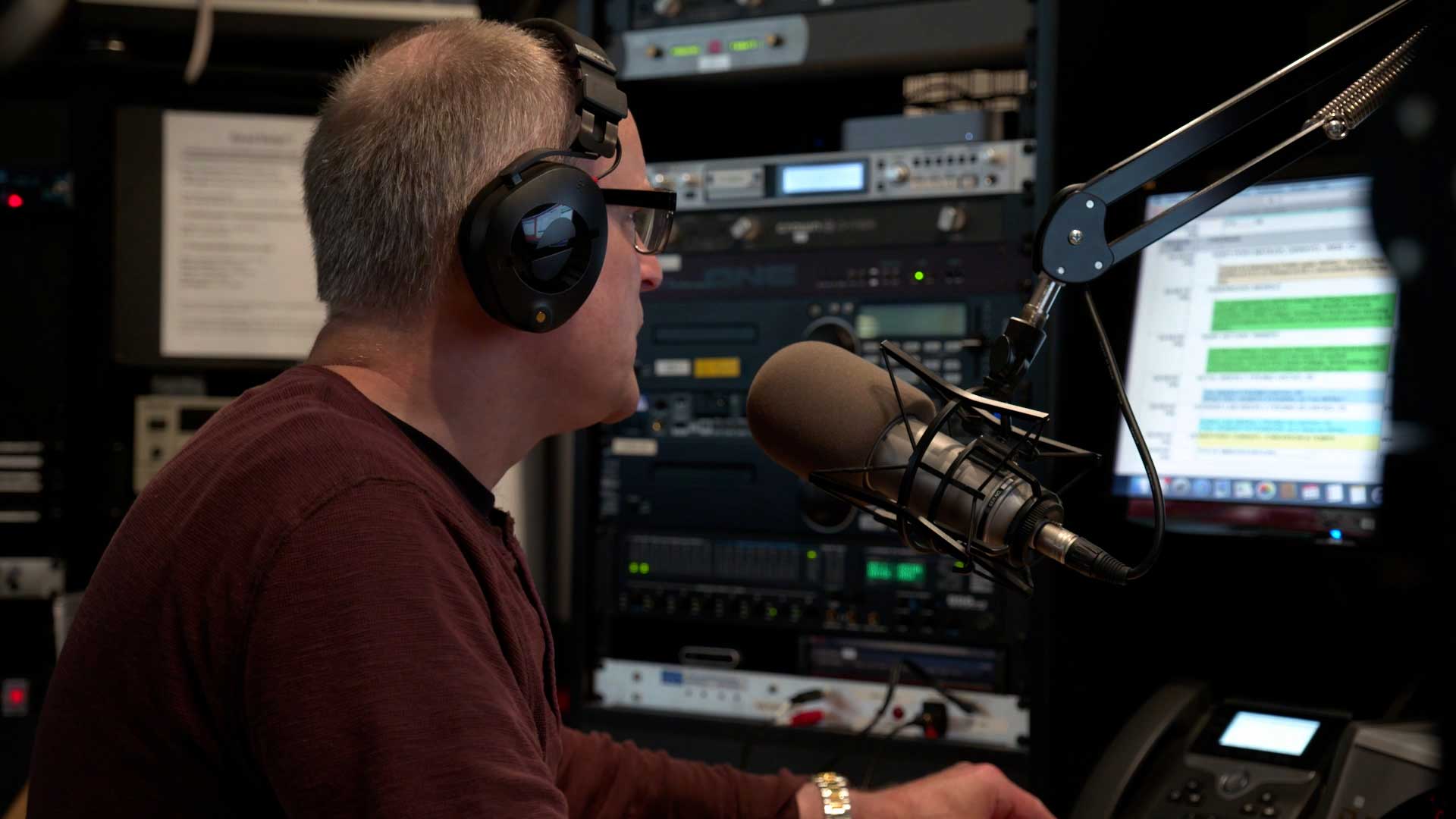 7 Radio
Visit the FM studio to learn how radio programming is put together.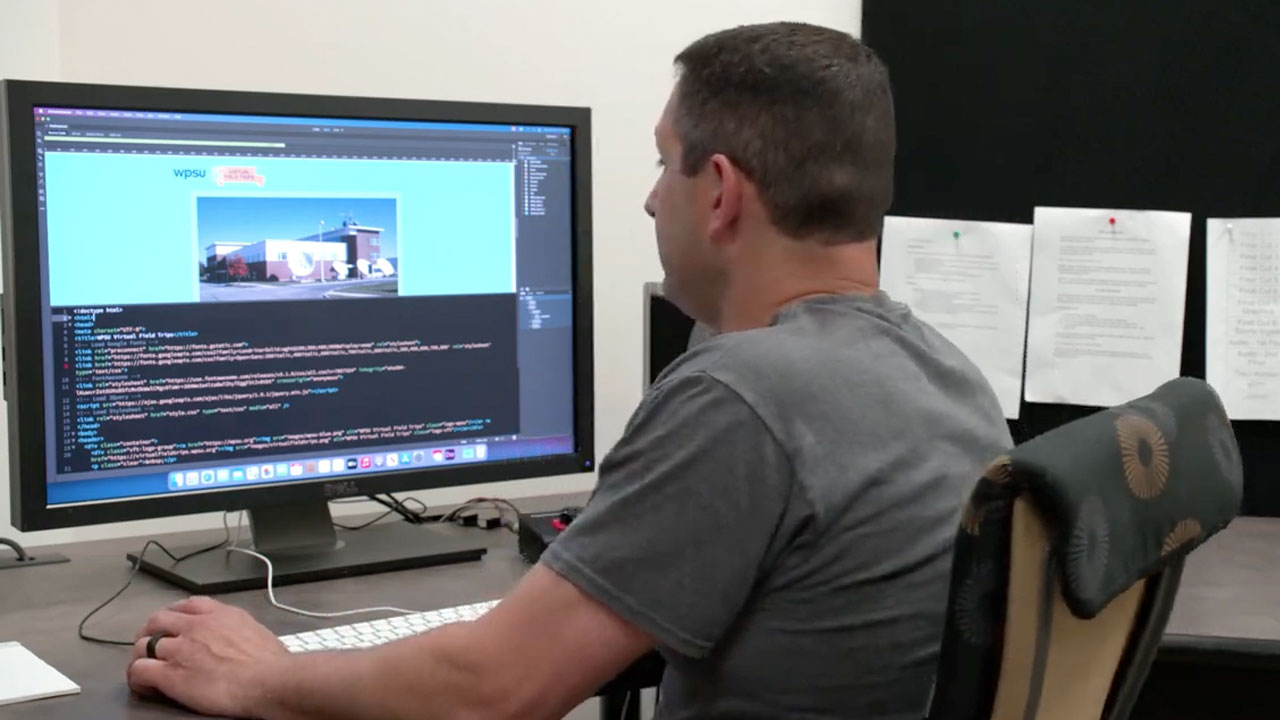 8 Multimedia
Learn a little about how multimedia specialists creates graphics and web pages.
Behind the Scenes
Don't let these professionals fool you, we all make mistakes. It's important to keep trying (and to learn how to edit!).